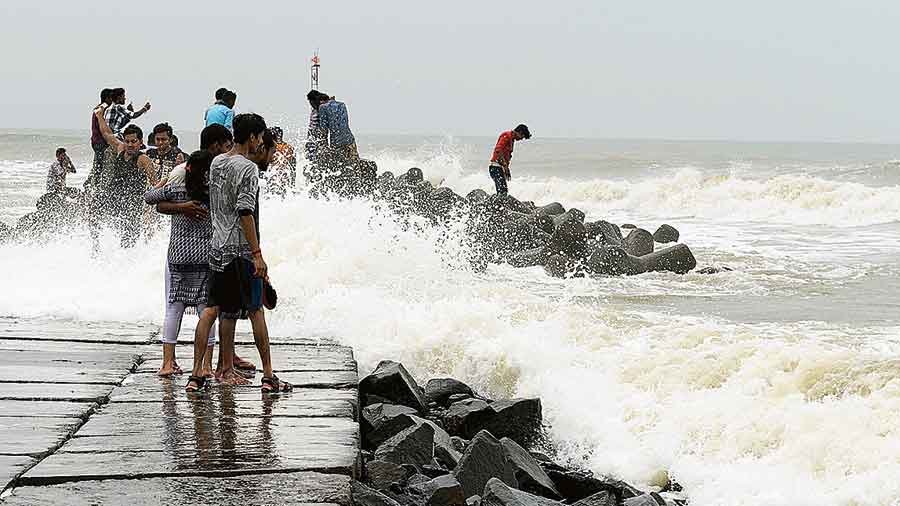 You can reach Digha by bus, train, or car. The difference is in the time it takes to reach the destination. And, the destination is Digh which is at a distance of 186 kms through the National Highway 116B. It takes 5-6 hours to travel by road or by car. And, if you travel by train, it takes 3 Hours and 35 minutes to reach Digha. Therefore if you are looking for ways to how to reach Digha from Kolkata by Bus, Train, this blog is all for them.
Trains are available from Howrah Station. And, if you plan your trip on buses, then you must take the SBSTC or CSTC buses that are running from Dharmatala or the Bus stand at Esplanade. This is the most popular trip route that people often book their trip to Digha from Kolkata.
There are popular tourist places in Digha where people love to troll whenever they are out for a trip. But before we delve deeper into the topic, let's read about Digha and introduce our readers to the same.
About The Place: Digha, West Bengal
Digha is a popular tourist place of attraction in West Bengal. It is situated in the district of Medinipur. Well, it is approximately 137 kms from Howrah to Digha. If you travel by bus, it takes almost 173.9 kms.
Ways To How to Travel To Digha From Kolkata: There are 4 separate transport modes to reach Digha via Taxi, car, train, and bus.
How To Reach Digha From Kolkata By Bus?
There is a bus that departs from Kolkata (Esplanade) for Digha Bus Stand. Every day, these bus services are running hourly. And, the total journey takes almost 5 hours and 15 minutes to complete the journey.
Buses are the cheapest options to choose from Howrah to Digha. The cost of the ticket is between Rs 150 to Rs 350. The time takes around 4 hours and 20 minutes to reach Digha. WBTC buses are available from Howrah.
Bus Timings-
4:15 pm to 8:15 pm.
5:15 pm to 9:45 pm.
6 pm to 10:30 pm.
6: 15 Pm to 10:40 pm.
Bus Fares:
Non- AC Bus Starts @ Rs 145/-.
AC buses Bus Starts @ Rs 300/-
Time: 4 hours 24 minutes (NH16B and NH116B)
more about railway PNR status.
How To Reach Digha From Kolkata By Train?
There are many trains available from Howrah. If you want to know how to reach Digha From Kolkata By Bus you must first get the details of the trains from Howrah Junction (HWH) to Digha Flag Station (DGHA).
Howrah Digha Tamralipta SF Express Train
Departure: 06 Hours 50 minutes.
Arrival: 10 Hours 15 minutes.
Distance: 187 Kms.
Speed of The Train: 55.2 km/h.
Time Taken: 3 hours 30 minutes
Kolkata to Digha train
Howrah Bolpur Shantiniketan SF Express (12847)
Howrah Digha Super AC Express at 11:10 AM from Howrah
Local Trains To Digha From Howrah
Howrah Belur Math Local (37111)
Howrah Bandel Local (37279)
Howrah Uluberia Local (38103)
How To Reach Digha From Kolkata By Car/Taxi?
If you are looking for how to reach Digha from Kolkata by car, book Gozocabs or hire a local rental car from car transport services. You can also hire a driver to take you from Howrah to Digha by car or taxi.
The distance it will take to travel is 150-300 kms. Suppose you are on a tight budget, you can book share taxis to Digha from Howrah. But you will need to book the car online 7-10 days before your trip. The cab fare starts from Rs 3266 at about Rs. 13.80/km. If it is lucky enough you can also get special discounts or offers while booking the car.
What Are The Places of Tourist Attractions Nearby Digha?
New Digha Beach.
Old Digha Beach.
Shankarpur Beach.
Mandarmani Beach.
Udaipur Beach.
Talsari Beach.
Chandipur Beach.
The Marine Aquarium and Research Centre (MARC).
Digha Science Centre.
Amaravati Park.
Bichitrapur Mangrove Sanctuary.
Digha Mohona Watch Point.
Diga Jahaz Bari.
Kajal Dighi Wonderland.
Digha Gate.
Final Words
Digha is a popular weekend getaway in West Bengal. It is best to travel particularly in the months of October and February in the winter months.