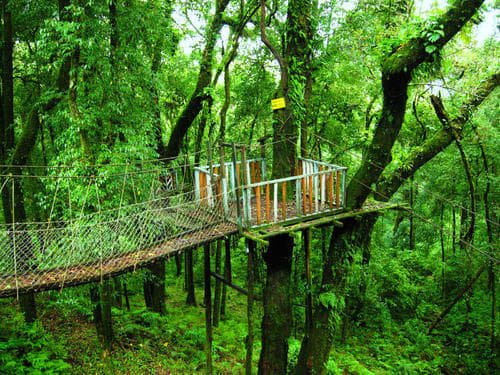 In and around North Bengal, tourism gets to see a new spark. One can easily visit the less trodden and upcoming adventurous places of North Bengal. It is the northern part of Bengal, popularly known as North Bengal. This blog post will explore some of the offbeat places in North Bengal.
North Bengal: An Overview Of The Place
Well, if you are someone who stays nearby North Bengal, then Darjeeling, Dooars, Kalimpong, and Mirik have already been explored by you. In addition to this, people prefer to visit more offbeat places than typical tourist spots. The reason is their spark and pleasure after exploring such untrodden paths.
Travel guides still try hard to assure the tourists with comfortable lodging and accommodation options at offbeat places, but what they assure you the most is the best experience of your life. The northern side of Bengal is considered to be one of the most beautiful tourist destinations in the whole country.
The old name of North Bengal is Gour Bengal. The hidden treasures in these offbeat places of North Bengal did not succeed in gaining the attention of travelers all across the world, but they are all filled with wanderlust. The lack of tourists in these places makes it a point that these places stay well-maintained and clean.
read about offbeat places near Darjeeling and offbeat places near Kalimpong.
Offbeat Places To Visit In North Bengal Region In India
Bidyang: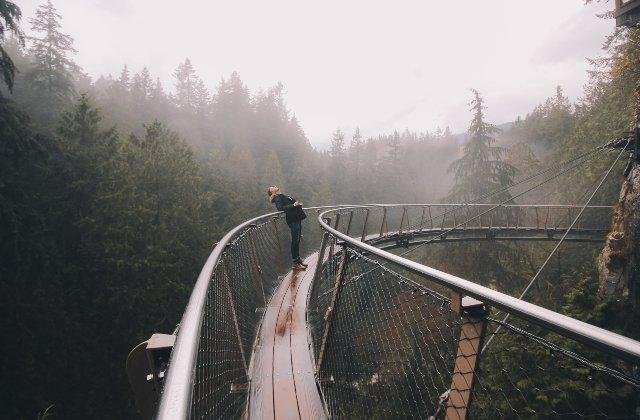 It is one of the top names in the list of offbeat places in North Bengal. It is perfect for enjoying a nomadic weekend. It is a less explored hamlet in the district of Kalimpong. It is a total distance of 16.2 KM from the main town of Bidyang. It is famous for lush green agricultural lands, colorful flowers, and hidden waterfalls.
Sillery Gaon:
If there is a place similar to Darjeeling, it is the Sillery Gaon. It is known as New Darjeeling for its scenic beauty. It is a part of the offbeat places in North Bengal, situated at a distance of 6500 feet. It is famous for camping, trekking and mountaineering, and bird watching. The ruins of Damsing Fort can have a fantastic opportunity for trekking adventure. Ramitey Dara is an added tourist spot that is beautiful and looks great.
Nimbong:
It is a place nestled in the Himalayas' lap. It is a place that is still unexplored by many people. Moreover, you will want to discover the magic of nature here in this place. It is a perfect destination for people looking for a life far away from the maddening crowds.
Samsing:
Situated in the Dooars region of West Bengal, Samsing is known for being an exquisite and off-beat location. The place is located at the height of 3200 feet above sea level. Tourists get bewildered by the beautiful view of the tea gardens and the general ambiance of the place.
Lamagaon: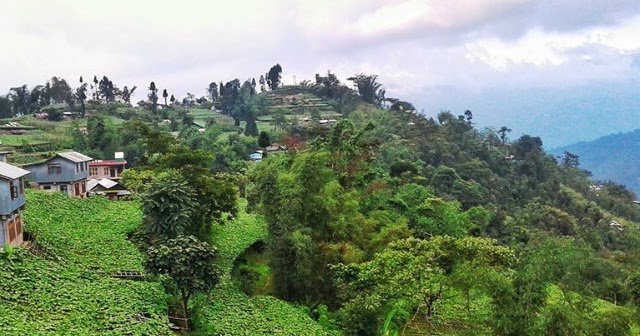 At a distance of 35 KM from the town of Darjeeling lies a particular hamlet in North Bengal. The place has fantastic sights like Chayote Green cultivation, Sai Mandir, and Jhepi Independent Church. The best time to visit is between October to May. In order to reach Lamgaon, you will need to book a car from NJP railway station and Bagdogra Airport.
Tabakoshi: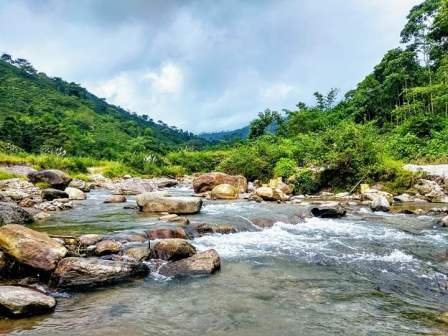 This place is perched at the height of 3200 feet. It is a newly found gem in the foothills of Darjeeling. It is 3 KM from Mirik. Thus, you are staying at Mirik by ensuring you will visit the breathtaking hamlet amidst the hills. NJP railway station is only 70 KM from Tabakoshi, and Bagdogra is 61 KM from this place.
Lungchu: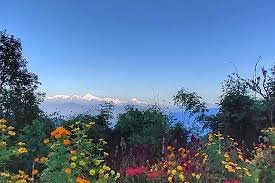 The place has magical treasures which travelers would love to enjoy and have fun with. The view of Mt. Kanchenjunga is always a pleasure when you visit Lungchu. The lush greenery will steal the heart. It takes almost 6 to 6.5 hours to reach Lunchu from the nearest NJP railway station. Bird watching is a popular activity in this part of the district.
Tonglu: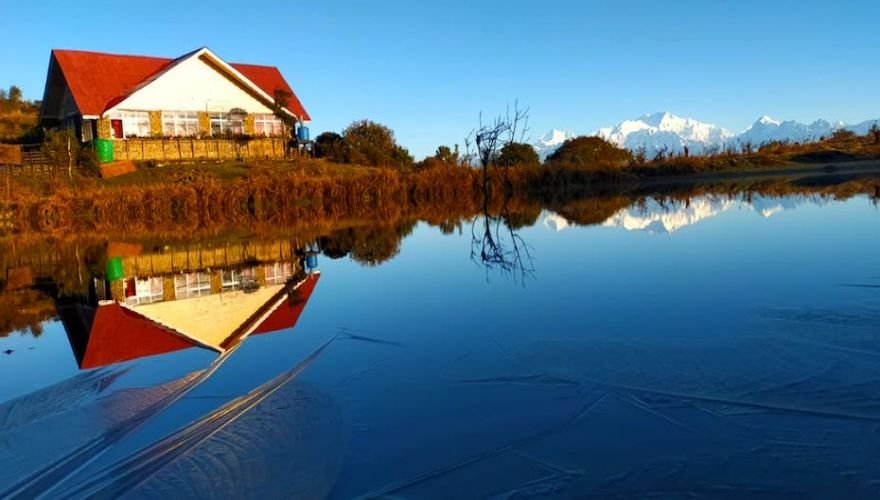 It is located at a height of 10,133 feet. It is undoubtedly one of the best offbeat places in North Bengal. However, tourists visit the place due to its size. The hamlet is covered with lush greenery all over. Thus, most trekkers prefer to make a night halt in this part of the settlement than in other parts of North Bengal.
Pabong: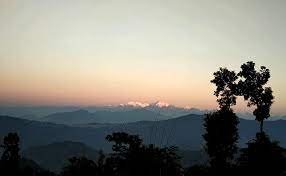 It is an apt destination for everyone. Neora Valley National Park is the place that makes Pabong stand among the names of offbeat places in North Bengal, which gives a panoramic view of Mt. Kanchenjunga. Birds like Rollers, Sunbird and Minivet are some of the birds that fly here gracefully.
Bindu: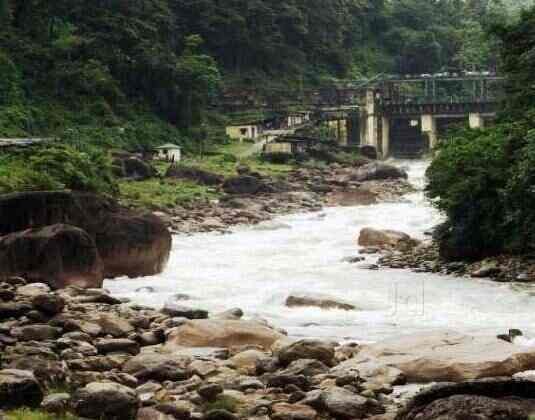 It is famous for cardamom plantations. It is popularly known to be the last hamlet of West Bengal. The scenic view of the less-explored place is marvelous, where travelers can see the Jaldhaka river and Bhutan's beautiful hills. Godak tribal village is just 14.9 KM away. The perfect time to visit this place is during the winter, from September end till January mid.
Latpanchar:

It is another spectacular offbeat destination in North Bengal. It is perched at a height of 4500 feet and is only 42 KM from the main town of Siliguri. The place is less explored, yet it is worth bird watching and trekking in a group.
Takdah:
This place is famous for being the orchid center in Asia. It is covered with lush green tea gardens. It is one of the best offbeat places in North Bengal, with the pre-independence era's remains. It is at a distance of 28 KM away from Darjeeling. It is located at a height of 4000 feet. Takdah's Orchid Center is another fantastic destination.
Phalut:
It is a paradise for trekkers and those who love mountaineering. Phalut has the second-highest point on Singalila ridge. You can do a day camping while enjoying the picturesque view of Mt. Kanchenjunga. Many tourists visit Phalut from Darjeeling, which is at a distance of 80 KM away. The best time to visit this place is between April to May.
Lamahatta: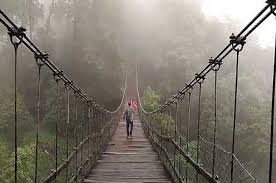 It is an offbeat tourist place 73 KM from Bagdogra Airport. There are some breathtaking and incredible views of the surrounding mountains. If you plan a romantic outing with your loved ones in some serene place, Lamahatta is good to go. The site is surrounded by Pine and Dhupi trees covered with the mesmerizing scenic beauty of the atmosphere.
Other Popular Destinations In North Bengal Are As Follows:
Tinchuley.
Kalimpong.
Jaldhaka.
Jhalong.
Tangte.
Dooars.
Chapmari.
Latpanchar.
Raimatang.
Darjeeling.
Kanchenjunga.
Lepchajagat.
Kolakham.
Kolbong Forest.
Suntalekhola.
Jorpokhri.
Sitong.
Mouchuki.
Mongpong.
Murti River.
Coronation Bridge.
Neora Valley National Park.
Doban Valley.
Ahaldara.
Shelpu Hills.
Rangaroon.
Ghoom Monastery.
Batasia Loop.
Ghalaytar.
Chataidhura.
Hawaghar View Point.
What Makes North Bengal So Popular?
North Bengal is famous for its strategic location and majestic mountains and hills. Offbeat places in North Bengal are marked as a paradise for adventure enthusiasts. Some people have renamed North Bengal, Gour Banga.
The breathtaking and natural beauties with the exotic flora and fauna offer a picturesque view of the snow-clad mountain, springs, and rivers. Thus, without thinking much, you can just make it a point to be among the wilderness and the serenity of North Bengal places.
Agriculture is the primary activity in North Bengal. The principal crops are food grains, mustard, jute, tea, and other non-food grains, the best deal of economic growth potential for the northern region of Bengal.
Which is the best time to visit North Bengal?
The best time to visit North Bengal is from October to February end. It will take 3-4 days to complete the tour of North Bengal. The northern region of Bengal experiences a humid and tropical climate, making it possible for tourists to visit the place at any time of the year. But, the winters are the best season for exploring the offbeat places in North Bengal and the surroundings.
What is the Climate Of North Bengal?
The temperature of North Bengal ranges from 38 to 42 degrees Celsius. It can reach or exceed 45'C. In summer, the northern plains of North Bengal generally remain excellent compared to the west and the south. Thus winters are the only preferable time to visit the offbeat places of North Bengal.
The daily maximum temperature in this area begins from 26 to 32 degrees Celsius. It occasionally crosses a temperature of 35'C. Visiting the reclusive tourist places in North Bengal during winter is one of the best seasons to enjoy.
Which Is The Popular Trip Itinerary To North Bengal?
Day 1: Arrival at the Bagdogra Airport/ New Jalpaiguri Station.
Day 2: Sightseeing at Darjeeling Region.
Day 3: Darjeeling- Kalimpong Sightseeing which is at a distance of 52 KM.
Day 4: Sightseeing at Kalimpong to Lataguri Region at a distance of 120 KM.
Day 5: Trip excursion to Suntalikhola.
Day 6: Sightseeing at Dooars-Jaldapara-Lataguri Tour at a distance of 65 KM.
Day 7: Departure from the respective airport/ railway station.
Please Note: You can hire a travel guide to help you in such places. The focus will also help you in arranging for sightseeing, experiencing the culture of North Bengal, having comfortable living options, enjoying the ambiance of North Bengal, tribal dance, folk dances, songs, and folktales to add a different flavor to the rich culture and diversity of North Bengal.
Where Does It Snow In North Bengal?
In Lava, a small village in Kalimpong District experiences snowfall every winter. It is a hilltop town and one of the top places where people can experience snowfall every winter month. Therefore tourists gather together here for a beautiful snowfall experience, mainly during December and January.
Which town in North Bengal is a planned town?
CoochBehar in North Bengal is one of the planned towns in North Bengal with remnants of royal heritage. The city has been declared a heritage city in the country.
What are the cities in North Bengal?
North Bengal comprises many districts like Coochbehar, Darjeeling, Dakshin Dinajpur, Alipurduar, Kalimpong, Jalpaiguri, Malda, Uttar Dinajpur, Murshidabad.
Are All Types of Vehicles Allowed for Touring in North Bengal?
Yes, all kinds of vehicles are allowed for trips in North Bengal, but they should get permission from the Forest Department Jeeps inside the forest. The respective ticket counters mainly provide Jeeps. But the fact is that only 6 people are allowed to travel together in one vehicle with a guide to help you on your trip.
How To Reach North Bengal?
By Air: Siliguri is one of the main places in North Bengal. The main airport is Bagdogra International. There are about 7 airlines that serve the connecting Bagdogra Airport with all major cities to reach any destination in and around North Bengal.
By Road: State transport to North Bengal by road is a popular mode of communication in North Bengal. In addition to this, there are private buses that operate from Siliguri and Jalpaiguri. Connecting with the places can make your journey smooth and cozy. The distance between each class is a little, and thus it is possible if you plan to travel by bus on these routes.
By Rail: IRCTC has many trains to help you reach North Bengal. The central railway station for the Northern part of Bengal is NJP or New Jalpaiguri Station. It also connects all the important cities to North Bengal. Another essential station is Siliguri Railway Station. There are a lot of trains that have good connectivity from all other major cities.
Essential Contact Details For Homestays In North Bengal
Kanan Valley Homestay: 9932386689,7076594114.
Gurung Homestay: 09875959974, 09064134198.
Lakpa Homestay-(09733071716,09733069690).
Lopchan Homestay-08918681229.
Chhlamkyong Homestay-08945729034.
Humro Homestay-18001233759.
Rangaroon Homestay(09832667570,09800177852).
Conclusion
Here, the northern part of West Bengal is considered to be one of the unusual places. There are multiple offbeat places in North Bengal that are sure to bring in much delight and wonder for the people and the tourists in and around North Bengal. Thus if you are planning to visit North Bengal, do not miss out on such wonders amidst the lap of the Himalayas and Mother Nature.
Why wait any longer? Look for a weekend trip to North Bengal and the offbeat destinations where Nature welcomes the human mind with grace and honor.
Book your tickets to North Bengal today.